Tourism in Deauville
Brit Hotel Deauville
Would you like to take a breath of fresh air and do some sightseeing in Deauville? Don't hesitate! The seaside resort of Deauville is sure to please you. Relax in the soothing setting of the Brit Hotel Deauville Sud, and make the most of your stay in our hotel in Deauville, close to the sea and the Hippodrome, to discover and enjoy all that Deauville has to offer.
WHAT TO SEE IN DEAUVILLE IN ONE DAY?
Are you on a business trip and don't have time to do too much sightseeing in Deauville? Find out everything there is to know about visiting Deauville in 1 day on the Deauville Tourist Office website:
Deauville Tourist Office: https://www.indeauville.fr
Calvados Tourist Office: https://www.calvados-tourisme.com/
Deauville Clairefontaine racecourse : https://www.hippodrome-deauville-clairefontaine.com/
Are you coming to stroll around the coastal town as a couple or with your family and have a little more time? We'll share with you the essentials for tourism in Deauville and the surrounding area. In any case, your Brit Hotel in Deauville is ideally located for visiting Deauville and its surroundings.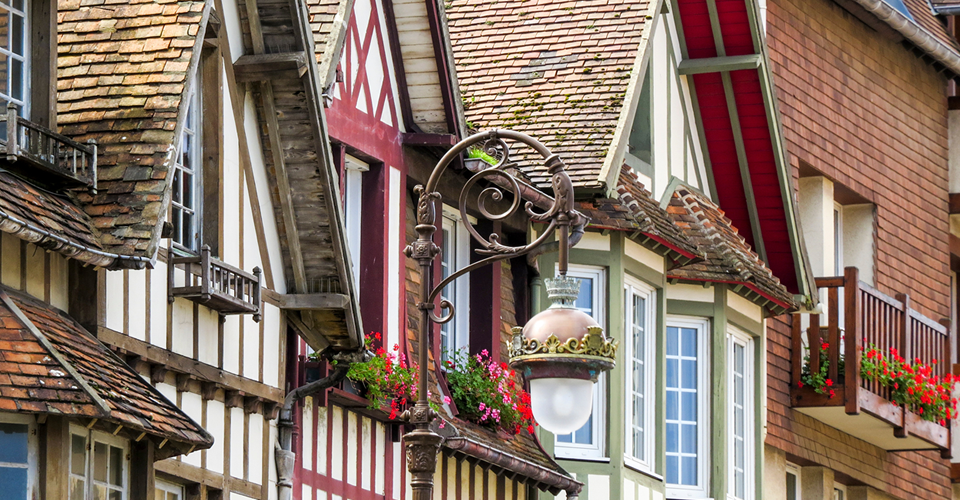 There are many places to visit in Deauville, but the first is a must: the Franciscaines, the place where Deauville's cultural life is expressed. This cultural space brings together not only a museum but also a media library, a theatre, a Fablab and exchange spaces.
You can also visit the Villa Montebello museum which is a space dedicated to art and history, centred on the themes of the development of the local resort and the sea. If it's dinosaurs you're interested in, then the Museum of Palaeontology is the place to be, where history is on display alongside fossils. These activities are ideal when you want to visit Deauville in winter and the weather is not kind to sunbathing on the beach!
But if Deauville is known and recognised throughout the world, it is above all for three things: luxury, horse riding and cinema! And to understand how Deauville came to be like this, start by visiting the legendary Villa Strassburger, the former villa of Baron de Rothschild, who was a great fan of horse racing and chose to settle near the racecourse. This will lead you to visit the Deauville racecourse afterwards, before continuing towards the sea and the famous Deauville Boards, where you can browse the names of the greatest American film stars who have trodden the famous wooden boards during the American Film Festival.
What are you waiting for to book your hotel in Deauville? Come and enjoy the gentle way of life of the Normandy town and take advantage of our hotel in Deauville with your family to experience unforgettable moments. Our hotel in Deauville Hippodrome is an excellent base for visiting Deauville on foot.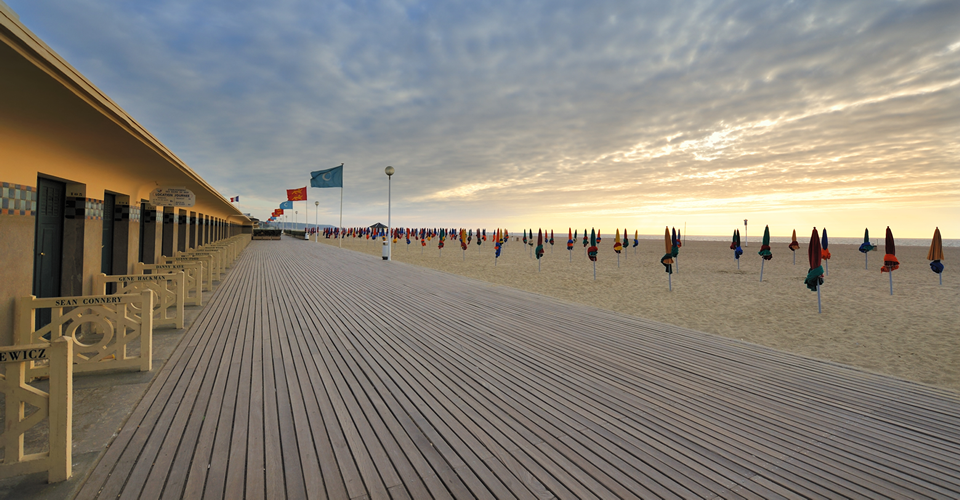 Activities in and around Deauville